As someone who considers gift-giving her love language, I absolutely thrive during the holidays. Choosing the perfect gift for someone I care about and wrapping it up with a big bow on top with their name on it makes me truly giddy. From buying extra special gifts for friends to curating little tiny gift bags for coworkers or neighbors just because, gifting with purpose without breaking the bank is something I'm proud to say I have managed to learn after years of ignoring the fact that money doesn't grow on Christmas trees. A wonderful and thoughtful gift doesn't have anything to do with the price tag, and there are hundreds of incredible items that are actually affordable. Ahead, we are sharing 26 gifts for friends that you can give this holiday season, and rest assured that your end-of-year budget meeting with yourself won't be a total disaster.
Amazon
Nothing says "I'm classy, trendy, and have my life together" quite like a hair bow. We love this easy-to-secure hair tie that can be added to any hair style, no matter your friend's hair texture.
Caitlyn Minimalist
Available in sterling silver, gold, and rose gold, this delicate and dainty bracelet makes for the perfect personalized accessory that will be worn for years to come.
Ralph Lauren
Ralph Lauren can do no wrong and that became even more abundantly clear when we saw these adorable bear socks paired with our favorite shoes this year. Trust us, you're going to want to gift these and get a pair for yourself, too.
Caitlyn Minimalist
Little pearl beads decorate classic hoops to bring these vintage meets contemporary earrings to life. Easy enough for everyday but nice enough to dress up, these will be on constant rotation in anyone's collection.
Quince
Anything that doubles as a cute accessory and keeps us warm in the winter is an automatic win, which is why we adore this Mongolian cashmere twist headband.
3 colors available
L.L. Bean
This classic tote bag is made from heavyweight canvas and has reinforced handles and double-stitched seams, so you can rest assured that no matter what your friend uses it for, it will stay intact for years to come.
10+ colors available
Etsy | Oak Gart
This completely customizable pebbled leather phone case looks way more expensive than it is, making it a great gift for any or all of your friends, no matter the iPhone they are currently sporting.
5 colors available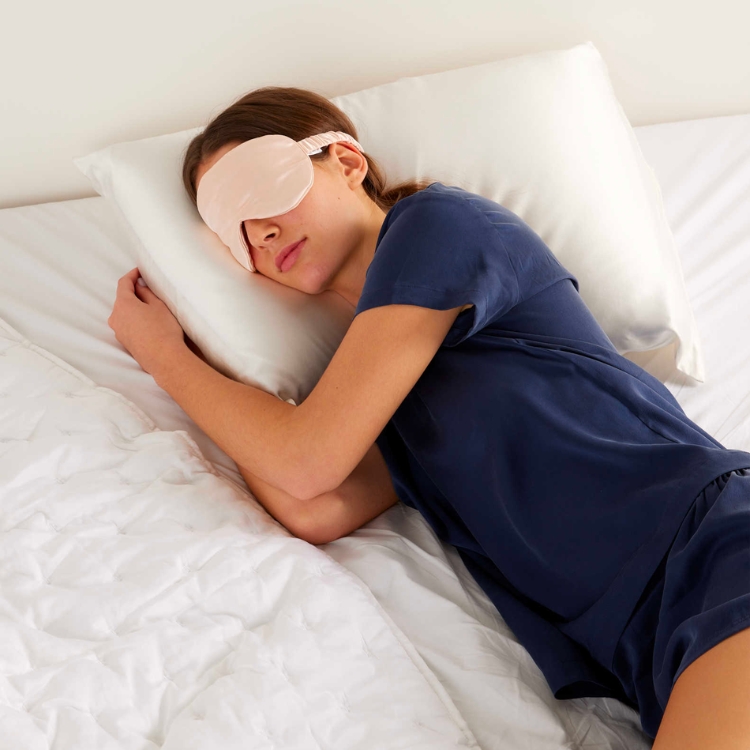 Quince
Give the gift of healthy hair and skin this year. This 100 percent mulberry silk pillowcase can help skin and hair feel more hydrated, reduce fine lines and wrinkles, and minimize dreaded bed head.
10 + colors available
Amazon
A desktop companion that we believe every single person who works at a desk needs, this coffee mug and warmer is affordable and adorable. What more could you ask for?
5 colors available
Anthropologie | Papier
For the zodiac-stan in your life, gift them this hardcover journal that is filled with 96 double-sided lined pages so they can reflect on their past, plan their future, and set goals that align with the stars.
Anthropologie | Capri Blue
The candle scent that we all know and love is a no-fail gift idea time and time again. Available in multiple sizes, you can gift whichever one fits your gifting budget best.
Urban Outfitters
Bubble headbands became all the rage this year and for a good reason. They make pushing your hair back while you're getting ready easy, plus they are so cute and fun to wear in any color.
5 colors available
ETSY | GRACESLITTLEBOOKCASE
Made with real pressed wildflowers, this bookmark is a beautiful addition to any reader's collection.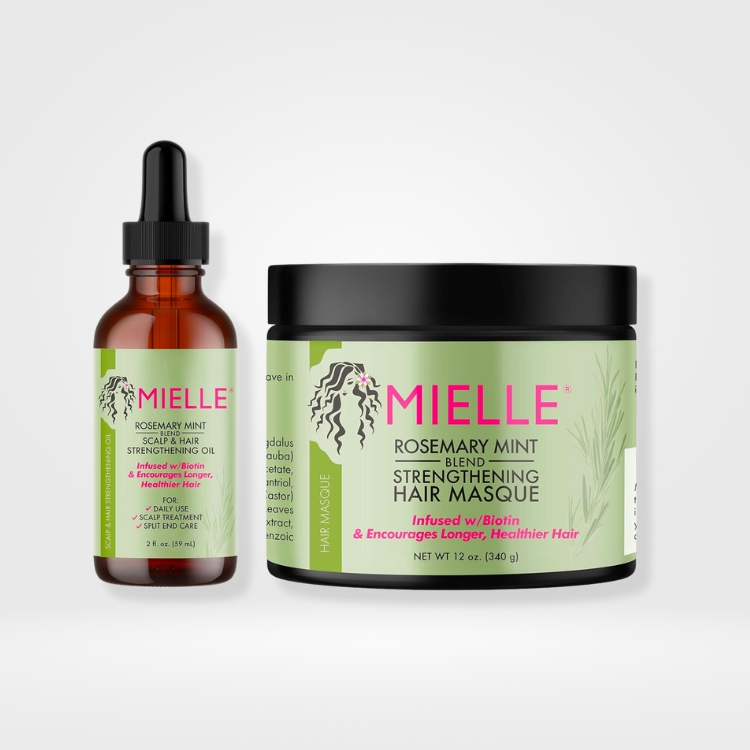 Mielle Organics
Suitable for all hair types, Mielle's rosemary mint scalp oil and hair masque help to quickly nourish and strengthen hair, smooth split ends, and soothe dry scalps.
Simple Modern
Even if your friend already has a Simple Modern tumbler, they can always use another—at least that's what we tell ourselves every time we buy a new color.
10+ colors available
THE EVERYGIRL X DAY DESIGNER
The perfect gift for list-makers and multi-taskers: everyone needs a planner or calendar to keep their life in order.
Target
Designed with a round closed toe, these scuff slippers are breathable, comfortable, and suitable for indoor and outdoor wear since they feature a sturdy outsole.
10+ colors available
Rhode
The lip treatment we all can't stop raving about because it makes our lips naturally plump and pillowy-soft will quickly become a favorite of the friends that you're gifting it to.
Etsy | GracePersonalized
This classic initial necklace can be customized with any letters, words, names, or symbols, so you can make it extra special for any of your friends.
ETSY | ICICCO
Monogrammed items are a must-have, and phone cases are always a welcome gift. These leather hard shell cases are handmade, and feature a beautiful gold or silver monogram.
Acrasia
Complete with a large clip and a comb for detangling stubborn locks, we love these gorgeous and sturdy accessories for mastering any hairstyle.
6 colors available
Topicals
Gifting a pair of cooling hydrogel under eye masks that fade the look of dark circles and discoloration so your friend can kick back and let their worries fade away? Consider this your go-to affordable gift of the year.
ETSY | LOVYATELIER
Pearly accents shouldn't have to stop at earrings and necklaces—this affordable hair tie is the best way to elevate your ponytail game.
Phlur
This delicate-yet-addictive fragrance belongs in any girl's going out bag. Not only is it the perfect warm and spicy scent, but it's vegan and cruelty-free, which are added bonuses.
OSEA
When you spritz this mist on your pillow before bed. it instantly creates a more relaxing atmosphere. This is a great gift for your friend who takes their closing shift seriously.
Fable
A soft quilted bag with a sweet rose print is not a want but a need for any beauty-loving friend you have. We love that it is able to be wiped clean in case makeup ends up on the cotton material.
ETSY | DELIGHTFULSTAMPS
So every book that your friend lends to another finds it way back home, gift them this custom book embosser personalized with their birth flower.
ETSY | VIVE CANDLES
Tall candles will elevate the look of any home. This ribbed pillar set is made of 100% coconut wax and will be a welcome gift to add to any bathroom counter, coffee table, or countertop.
Baggu
A slightly slouchy, slightly structured bag is a must in any girl's wardrobe. With an adjustable strap, plenty of pockets, and a wipe-clean material, it's practically the bag of our dreams.
9 colors available
Urban Outfitters
This plaid scarf comes in both bright and neutral colors, so no matter your friends style, you can be sure this cozy and warm scarf will be a hit.
4 colors available
Anthropologie
For astrology lovers or puzzle fanatics, gift this bright puzzle featuring zodiacs and constellations. It includes a magnetic keepsake box that looks great on a bookshelf or coffee table, too.
Anthropologie
Safe to use both indoors and outdoors due to their acrylic design, these fun glasses are the colorful accent any girls' night in needs.
5 colors available
Ban.do
This colorful and quirky trinket tray is made from porcelain and has a gold rim, making it the perfect addition to any nightstand to hold rings, keys, change, or anything else you might want to keep in a safe place.
Anthropologie | Elena
This modern Italian cookbook is packed with 115+ delicious recipes—plus, it includes thoughts on creating a fuller life for yourself and the people around you.